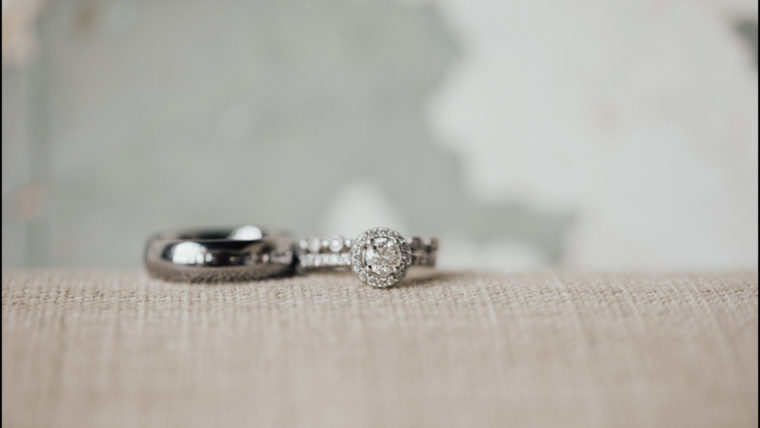 This past Saturday, my daughter and son-in-law celebrated their one year wedding anniversary. I had the unique joy of not only giving my daughter away but also officiating their wedding.    In the wedding message (highlight video below) I shared four things that most couples do early in the relationship.
As time goes on, each of these habits can be lost in the routine of marriage. If you are married, here are four reminders from a wedding message of simple habits to cultivate daily in your marriage.

1. EVERYDAY SAY, "I LOVE YOU!"
Often times when couples first come together, they are good at saying, "I Love you." Make this a habit in your home. There are times when this is easy but there are those days when you don't feel a lot of love for one another. These are the days when you must say, "I love you." Because it is on those days when it provides great security – it says to one another, I will love you no matter what – in good times and in bad.

2. EVERYDAY TALK AND LISTEN TO EACH OTHER.
Henry David Thoreau said, "It takes two to speak the truth – one to speak and another to hear." A study of 50,000 married couples discovered that the number one predictor of marital happiness was communication. James 1:19 says, "My dear brothers, take note of this: Everyone should be quick to listen, slow to speak and slow to become angry." Don't scream at one another unless the house is on fire. Never be too proud to say, "I'm sorry." Take time everyday to talk and listen to each other.

3. EVERYDAY DO SOMETHING KIND FOR EACH OTHER.
Philippians 2:3-4 – "Do nothing out of selfish ambition or vain conceit, but in humility consider others better than yourselves. Each of you should look not only to your own interests but also to the interests of others." Make it your goal to serve one another daily! One of the "homework assignments" I give to couples that I counsel is for two weeks give a compliment every day to one another. This is a great way to turn your focus from yourself to your spouse.

4. EVERYDAY HAVE THE LOVE OF GOD AT THE CENTER OF YOUR MARRIAGE.
Allow Christ to always be the center of your lives and through his grace and his love you will be strengthened (check out Colossians 3:12-17). The love of God that empowers us to say "I love you" when you hurt one another or when you're not attracted to one another or even when you don't like the way feel when you are around them. God's love is the ultimate in unconditional, tenacious, sacrificial love. And He is the source of all.
What would you add? How have you seen these reminders at work in your marriage? I'd love to hear from you!