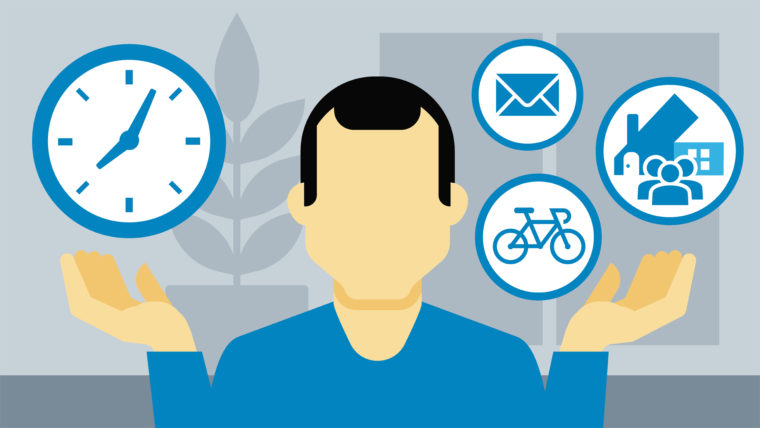 Every area of life constantly changes. Just when it seems life is calm something or someone changes. And most are surprised, frustrated, and irritated when it does. Change often brings conflict and conflict brings stress.
Maybe you have experienced the challenge of finding balance. All is well in your life and family and suddenly a child acts out through their behavior. Stress enters. Work has become more and more demanding. Outside pressure creates inside pressure and the stress comes out on your family.
Finding balance in life is not easy.
We tend to think about life in at least four major areas: spiritual life, family life, public life, and private life. For many, finding balance is a continual juggling act to manage these four areas. Our goal is to keep as many juggling balls in the air and hold it together as long as we can.
The problem is that compartmental thinking leads to secret living. As we juggle to find balance, each area of our lives becomes disconnected. So who we are at home and who we are at work and who we are in private are different based upon the environment we find ourselves.
What if there was a different way? What if there was a different plan?
The Bible provides some insight and clarity on finding balance in life as God intended. If by faith you have experienced God's grace through Jesus, He has given us all we need for a balanced life.
Read Paul's words in Colossians 3.
If then you have been raised with Christ, seek the things that are above, where Christ is seated at the right hand of God. Set your mind on things that are above, not on things that are on the earth. For you have died, and your life is hidden with Christ with God. When Christ, who is your life appears, then you also will appear with him in glory. Colossians 3:1-4
For the Christ follower, there are not multiple compartments of our lives. Paul says that there is one huge compartment for life. And when Christ transferred us from the kingdom of darkness to the kingdom of light (Colossians 1:13), our old life died and our new life is now hidden with Christ with God.
Finding balance is only possible when we realize we have one life. And who we are in our families and at church and at work and in the unspoken places of our lives and who we are before God is the same. Because in Him we are alive!