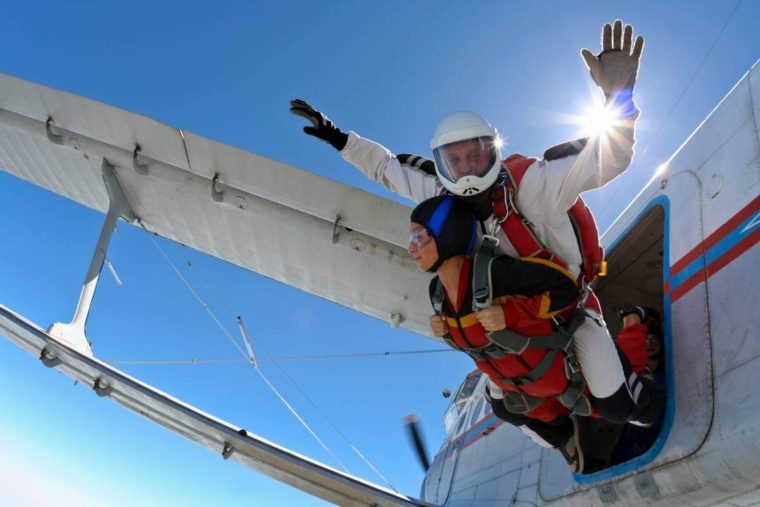 Have you ever been skydiving? I haven't had the opportunity yet. However, I did experience indoor skydiving several years ago. It looks easy. The instructors brief the group on the basic techniques and hand signs to communicate adjustments needed as you dive. My bride went first between the two of us. She was perfect. She had great form. She had a blast. I was a disaster. My arms and legs were flailing. This is "easy" he said, as the wind tunnel roared at mach one.
Stepping out is hard some times, isn't it? Stepping out in faith is even harder. When we step out in faith, God's promise is dependent upon Him and not us. My wife was incredible at indoor skydiving because she had complete trust in the instructor guiding her just as he said. On the other hand, I struggled because I wanted to be in control.
In Genesis 15, Abram finds himself struggling to trust God's promise to Him that he will be the father of a great nation. In Genesis 15:8, Abram essentially says, "Lord, you keep telling me that I'm going to be a father of many peoples… that these peoples are going to possess this land." Abram does what we do when the future is foggy. He doubts. God you keep saying all these amazing things will happen but things haven't exactly gone as planned!
Our faith takes a detour to fear whenever we focus on our circumstances rather than the Lord. God's primary purpose in our lives is not comfort or success or financial well-being. It is natural and normal for our flesh to cry out with concern when we step out in faith. God wants our lives to glorify Him and for His name to be made great among the nations.
I am challenged by what Henry Blackaby wrote in his book, "The Ways of God. "…what the world would discount as too small to matter can grow to be something quite significant. In God's hands, nothing is too small. In fact, when His glory is revealed, He often uses what would seem foolish to confound the world's wisdom."
What's your greatest struggle when God calls you to step out in faith? Later this week, I will share some encouragement in how we can have the faith that steps out.