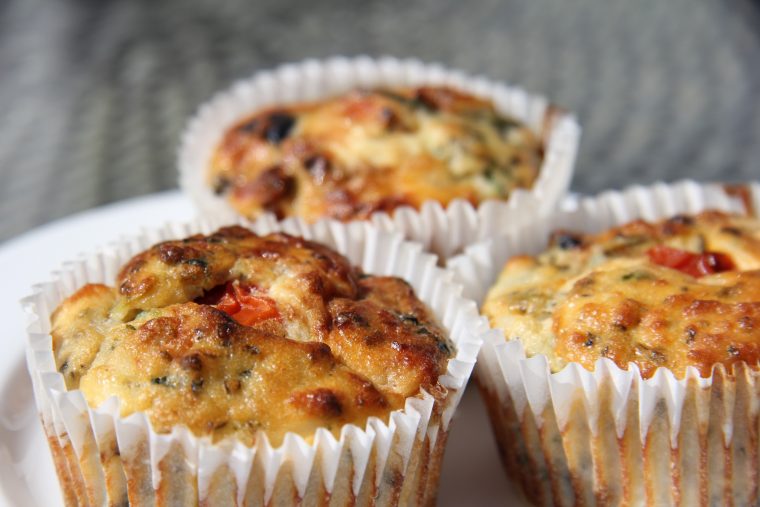 If you are looking for a savory muffin to try, here is a great recipe I found several years ago.  In our home, we call them "food muffins."  They go well with any Italian food or even as a stand-alone.  Enjoy!
INGREDIENTS
2 Cups all-purpose flour
2 tsp baking powder
1/4 tsp dill weed
1/4 tsp dried thyme
1/2 tsp baking soda
1/2 tsp salt
1/2 tsp pepper
1 egg
1 1/4 cup milk
1/4 cup olive oil
1/2 cup shredded cheddar cheese
1/2 cup oil-packed sun-dried tomatoes, finely chopped
INSTRUCTIONS
In a large bowl, mix the first 7 ingredients.
In another bowl, whisk together egg, milk, & olive oil.
Add flour mixture; stir just until mixture is moistened.
Fold in cheddar cheese and sun-dried tomatoes.
Fill greased muffin cups 3/4 full.
Bake at 375degrees for 18-20 minutes or until a toothpick inserted in center comes out clean.
Cool for 5 minutes on a wire rack and serve warm.
I'd love to hear how they turned out or any upgrades you made!